Web Design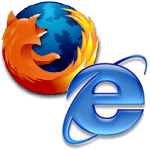 Alert IT has considerable experience in everything from simple one page "business card" style sites, right up to complicated on-line banking systems. If you have an idea for a web site, we can turn that into a reality.
Our speciality is "database driven" web sites. Unlike traditional static "brochure-style" sites, these require a database to hold the site content. For an e-commerce site this would normally be data related to the product description, stock level, prices, orders and customer details. For an information site, this could be articles, images and downloadable files.
One big advantage of holding content in a database is that it is then possible to update it on-line using a "content management system" (CMS). Authorised site administrators can then make changes at any time, without needing to rely on us.
We have a large selection of website templates which clients can use to pick a "look and feel" which they like. We can then customise the chosen template as required, or work with a experienced graphic designer to achieve something totally unique.
Much of our work has been on confidential "client only" sites, but here are some that are at least partially accessible to the public:
GNI are the world's leading on-line futures and options broker. More futures and options are traded on-line with GNI than with any other broker. We developed the "GOLD" web site, which enabled clients to enjoy direct access to global futures markets via Internet and direct line connections.
Sony BMG is a global recorded music joint venture between Sony Corp and Bertelsmann AG, with a roster of current artists including Destiny's Child, Will Young, Britney Spears, Justin Timberlake, Jennifer Lopez, Dido, Lemar, Westlife, George Michael, Christina Aguilera, Eurythmics and Bruce Springsteen among many others. We developed the "BMG Backstage" part of the site which enabled music fans to find out more about their favourite bands.
Tuskerdirect is the fastest growing independent contract hire service provider to companies in the UK, offering a full range of cars and light commercial vehicles. Tuskerdirect provide a full range of fleet management services. The entire service is web-based. We developed the database and the complex on-line quotation system.