Introduction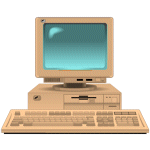 Modern businesses rely heavily upon information technology: email, web, word processing, printing, telephone, fax, office networks and customer databases are all easily taken for granted... until they fail!
Large companies will normally have several members of staff dedicated to setting up and running these systems. Smaller companies can't afford that luxury... which is where we come in.
Think of us as your personal IT department, always just a phone call or email away. A wealth of experience available whenever you need it, without the huge cost of employing a full time team.
We specialize in Oracle database administration (DBA) work, including system installation, performance tuning, disaster recovery planning and on-going support.
Using a secure, encrypted internet connection we are able to provide round-the-clock monitoring and support for your computer systems. This enables any problems to be detected early and resolved with a minimum of system down-time.
We will undertake both fixed price and "hourly rate" contracts, ranging in duration from a single day for a straight-forward install, through to several months for on-going system support.